OLD CUSTOM FLAMES
Marca de Motocicletas y taller especializado en Harley Davidson, dirigidos por Ricky C.López, Fabricante de motocicletas, Técnico Superior en Automoción, Titulado en Mecánica de Motocicletas, Campeón de España y de Europa de Constructores, quien acompañado de su mujer Sandra, forman el equipo Old Custom Flames®.
En el taller Old Custom Flames® sólo se admiten Harley Davidson. Se realizan mantenimientos y todo tipo de reparaciones y modificaciones, así como recogidas y entregas a domicilio.
En el apartado de construcción, Ricky C.López fabrica de forma artesanal sus motos bajo la marca Old Custom Flames®.  Son motos cuidadas, hechas con pasión y esmero, fiables y con un marcado signo de identidad.

Motorcycle Brand and Specialist Harley Davidson Workshop, directed by Ricky C.López, Motorcycle Manufacturer, Top Automotive Tecnician, Titled in Motorcycle Mechanic, Spain and Europe Champion of Bike Builders, along with his wife, Sandra, are the Team behind Old Custom Flames® .
In the Old Custom Flames® workshop only allowed Harley Davidson. They maintenance, repairs and customizations are made. Alson pickups and deliveries at home.
In the bike built area, Ricky C.López made with his own hands his bikes with the brand Old Custom Flames®.  This bikes are made with passion and care, reliable and with a marke sign of identity.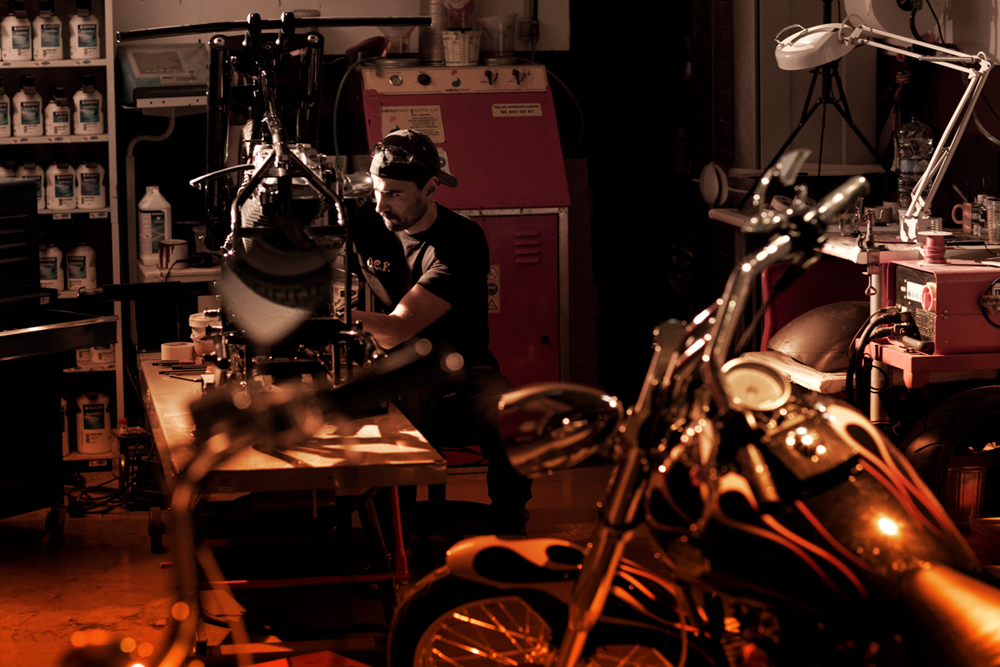 Miembro de la «Asociación Nacional de Constructores y Customizadores» de España.

Old Custom Flames
Nº Registro Industrial 142035
Inscrito en el Registro de Fabricantes y Firmas Autorizadas del Ministerio de Industria, Energía y Turismo con Nº Exp.18226