OLD CUSTOM FLAMES
Marca Registrada de Motocicletas y taller especializado en customización con base Harley Davidson, dirigidos por Ricky C.López, Fabricante de motocicletas, Técnico Superior en Automoción, Titulado en Mecánica de Motocicletas y Campeón de España de Constructores, quien acompañado de su mujer Sandra, forman el equipo Old Custom Flames®.
La característica fundamental de las motos Old Custom Flames® es que están hechas de forma artesanal por Ricky C.López. Él las diseña y modifica o fabrica, según el caso, de forma individual sin dejar al azar ningún detalle. Son motos cuidadas, hechas con pasión y esmero, fiables y con un marcado signo de identidad.

Motorcycle Trademark and Specialist Harley Davidson Custom Bike Building Workshop, run by Ricky C.López, Motorcycle manufacturer, Top Automotive Tecnician, Titled in Motorcycle Mechanic and Spain Champion of Bike Builders, along with his wife, Sandra, are the Team behind Old Custom Flames® .
The main characteristic of the Old Custom Flames® bikes is there are made in a traditional way by Ricky C.López, with his own hands. He design and made or modified in that case, individually, leaving nothing to chance. This bikes are made with passion an care, reliable and with a marke sign of identity.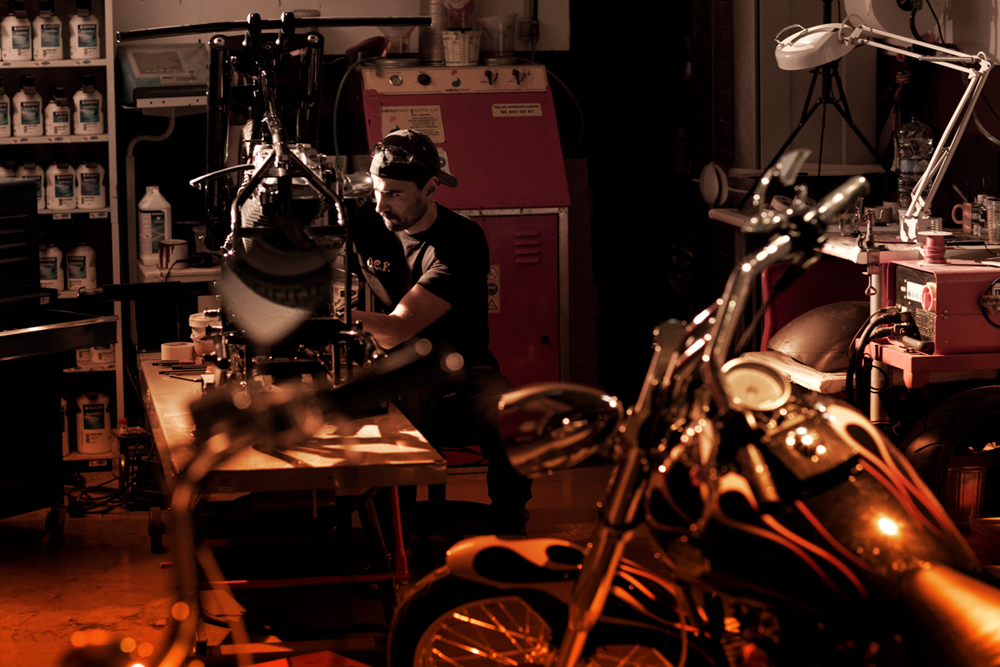 Miembro de la "Asociación Nacional de Constructores y Customizadores" de España.

Old Custom Flames
Nº Registro Establecimiento Industrial (REI): 33281
Inscrito en el Registro de Fabricantes y Firmas Autorizadas del Ministerio de Industria, Energía y Turismo con Nº Exp.18226